Goodbye is a song by Lionel Richie. It is sung by Luke in Leaving And Goodbye.
Luke: I wanted you for life
You and me in the wind
I never thought there'd come a time
That our story would end
It's hard to understand
But I guess I'll have to try

It's not easy
To say goodbye

I can remember all those great times we had
There were so many memories
Some good, some bad
Yes and throught it all
Those memories will last
Forever

There's peace in where you are
Maybe all I need to know
And if I listened to my heart
I'd hear your laughter once more
And so I've got to say
I'm just glad you came my way

It's not easy
To say goodbye

Goodbye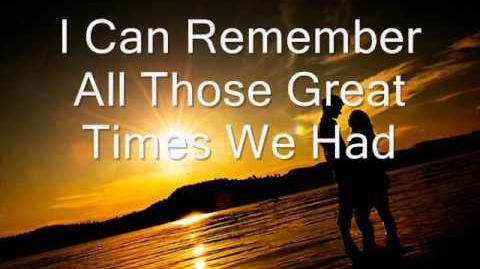 Ad blocker interference detected!
Wikia is a free-to-use site that makes money from advertising. We have a modified experience for viewers using ad blockers

Wikia is not accessible if you've made further modifications. Remove the custom ad blocker rule(s) and the page will load as expected.